London Dilapidation Surveyors
TD-RE have extensive experience in acting for both Landlord and Tenants in all Dilapidation matters in London and the South East.
London Dilapidation Specialists
TD-RE specialise in providing expert advice on Dilapidations, having over 15 years experience in the London market.  All dilapidation schedules are prepared and negotiated by an experienced Chartered Building Surveyor, adhering to the highest standards.
TD-RE are regulated by the Royal Institution of Chartered Surveyors and ISO 9001 Approved.
Working with a wide range of clients from corporate occupiers and commercial landlords, to investors and individuals, we specialise in commercial property including office buildings, retail and warehouse buildings in London and the South East.
What is a dilapidations schedule?
Under normal circumstances a commercial lease will contain certain obligations the tenant needs to undertake prior to the lease expiring. These lease terms form the basis of the schedule of dilapidations. A surveyor would review those terms and provide an assessment of what falls within a tenant's scope of liability. Dilapidations liabilities normally include:
Removal of tenant alterations made during the term, if required by the Landlord
To repair certain items like lighting and a/c if in disrepair at lease expiry
Decoration in accordance with the lease, normally 3 or 6 month prior to lease expiry.
Associated professional fees, including any building surveys needed.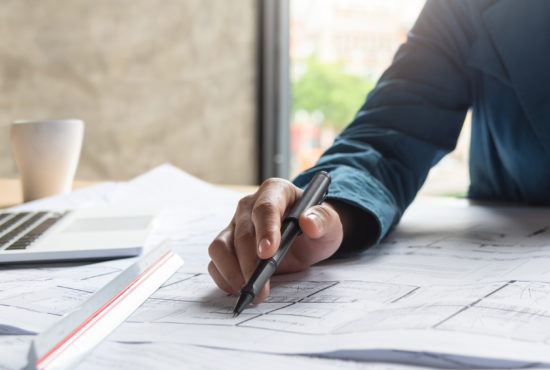 What options do tenants have for dilapidations?
If the tenant is still in occupation of the property they have three options:
Undertake the works required by the lease prior to lease expiry.  TD-RE have in house project managers who offer this service.
Negotiate a fair cash settlement with the Landlord for the dilapidations claim before or after lease expiry.
A combination of the above two.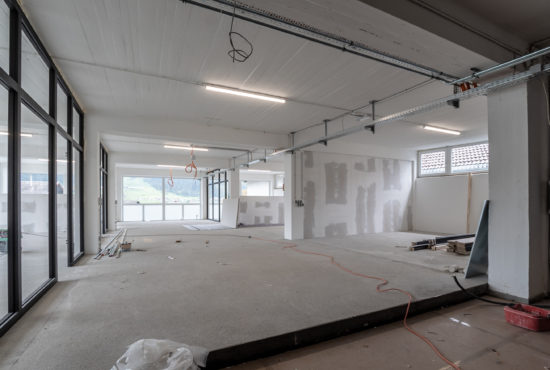 Landlords Dilapidation Guide
At TD-RE we aim to ensure the smooth and expedient dilapidation process with accurate and well appraised schedules of dilapidations.
Guide for Landlords
Tenants Dilapidation Guide
Our Chartered Building Surveyors can provide comprehensive advice regarding your lease obligations and any aspect of dilapidations.
Guide for Tenants
What is the Pre-Action Protocol?
The Pre-Action Protocol is the procedure for dealing with dilapidation claims which aims to lead to early settlement.  This can result in a reduction in time and costs for both Landlord and Tenant whilst providing adequate protection for both parties under the tenancy agreement.
At TD-RE all dilapidation schedules are undertaken in accordance with the pre-action protocol.
Our experienced team is on hand to help, feel free to contact us to speak to a specialist dilapidations surveyor.
Dilapidations Negotiations
We negotiate hard to achieve a fair settlement for both Landlord and Tenant. If you are due to enter into a lease, a landlord has served a Schedule of Dilapidations, or you are nearing the end of your lease, our team is on hand the help you through the process.
Frequently Asked Questions
The costs for dilapidations can vary as as this will depend on the lease covenants, current condition, age and locality of the building amongst other factors.  Each claim will need to be accurately assessed ensuring the claim is fair and reasonable for both Landlord and Tenant.  The budget for costs should reflect the actual loss to the Landlord.
A schedule of dilapidations records the works that are required to the property by the tenant in accordance with the lease obligations prior to lease expiry.
Landlord and tenants should ensure they get the correct professional advice to avoid long drawn out process which can have a result of further financial implications and expensive settlements.
Our wide range of services are available in:
Dilapidations Surveyors in Camden NW1
Dilapidations Surveyors Westminster W1
Dilapidations Surveyors in Kings Cross
Dilapidations Surveyors in Holborn EC1
Dilapidations Surveyors in Chelsea & Fulham SW1
Dilapidations Surveyors in Mayfair
Dilapidations Surveyors in Islington EC
Dilapidations Surveyors in West end W1
Dilapidations Surveyors in Richmond KT
Dilapidations Surveyors in Lewisham SE
Dilapidations Surveyors in Southwark SE1
Dilapidations Surveyors The City
Dilapidations Surveyors in London
Dilapidations Surveyors Central London
The meaning of 'dilapidations' describes the legal responsibility of tenant for disrepair items in accordance with the lease covenants.
VAT on dilapidations can be a complex subject and it is always advisable to seek professional advice.
Under the current VAT notice 742 states that "The terms of a lease may provide for the landlord to recover from tenants, at or near the termination of the lease, an amount to cover the cost of restoring the property to its original condition. The amount is often agreed between the parties and may be based on a surveyor or contractor's estimate.  A dilapidation payment represents a claim for damages by the landlord against the tenant's 'want of repair'. The payment involved is not the consideration for a supply for VAT purposes and is outside the scope of VAT."  The Landlord should generally only be charging VAT on claims if they cannot recover the cost. 
 New Legislation
A recent legislation was published by Revenue and customs brief 12 in September 2020 on VAT to provide that compensation via a dilapidations settlement for termination of a contract (including a lease) should be treated as the supply of goods or services and are generally liable for VAT.
Following a review held over the exact scope of the amendment of Revenue and customs brief 12, HMRC are currently reviewing the legislation in regards to dilapidations to provide clarify.  No date has been put forward for the guidance to clarify the position.