Party Wall Surveyors London
TD-RE are Chartered Party Wall Surveyors operating in London and the South East.  We act for Building and Adjoining Owners in both residential and commercial buildings.
Chartered Party Wall Surveyors London
What is the Party Wall Act?
The Party Wall etc. Act 1996 came into force in England 1 July 1997.  The act was first introduced after the Great Fire of London in 1666.  
The Act provides owners of building and land certain rights and obligations when undertaking a building project.  The Property Owner undertaking Party Wall works is legally required to notify the Neighbouring Property Owners of the proposed works.   This means the building owner needs the necessary consent prior to commencing works.
The act aims to prevent neighbour party wall disputes and provide the framework for resolutions to potential issues.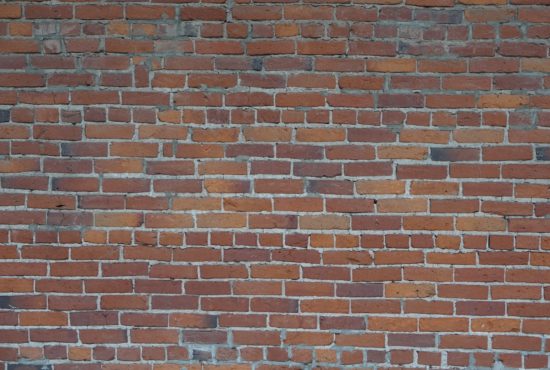 What is a Party Wall?
This is a shared wall separating two properties known as a 'Party Wall' within the meaning of the act. These can also be floors separating flats known as 'Party Structures'.  Examples of construction works requiring a party wall agreement include:-
Underpinning, raising or rebuilding the wall
To cut away a chimney breast
Cutting into the wall for lead work, DPC etc.
Chasing walls or floors for pipework or electrics
Installing new steel beams into the wall
More Information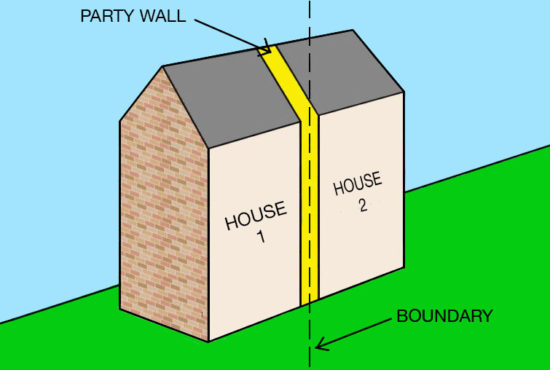 Typical types of works that are carried out under the Party Wall Act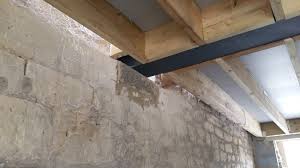 Loft Conversions
More Information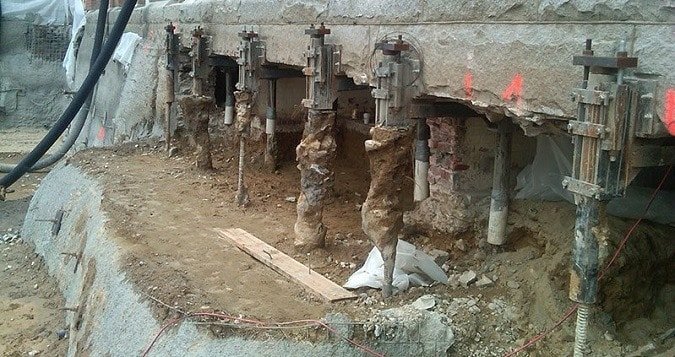 Basement works
More Information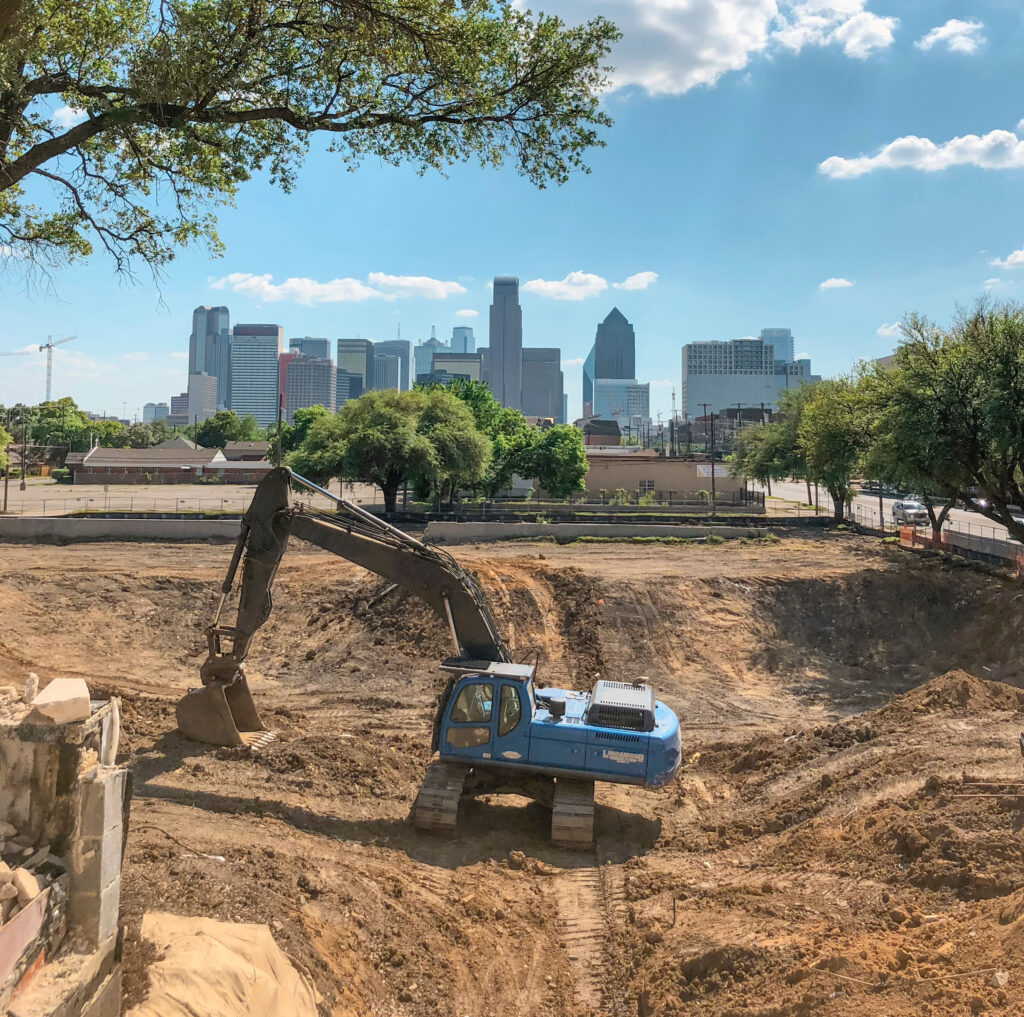 Extensions & Excavations
More Information
What is a party wall award?
A party wall award is a legal document between the building and adjoining owner.  Below are some typical examples of what may be included within:-
Architects drawings
Structural engineers drawings and calculations
Schedule of condition
Method statements
Security of expense
Insurance documentation
Conditions of undertaking the works
Costs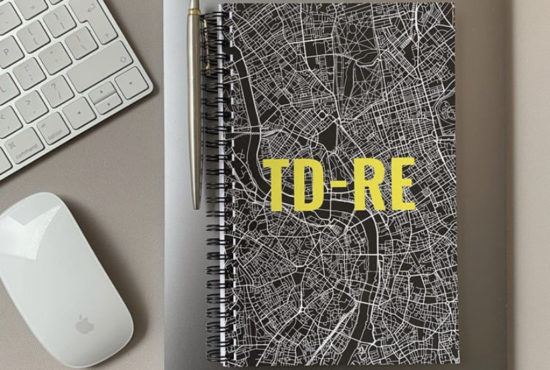 What happens once the Party Wall Works are complete?
Once the works are complete the surveyors will inspect the Adjoining Owner's property.  They will compare the schedule of condition with the current condition of the property.  Any damages will be noted by the surveyor.
If any damage has been caused by the works these will need to rectify or a financial settlement agreed.
At TD-RE our specialist team can act for Building and Adjoining Owners.  We help ensure it's a smooth and expedient process for all parties.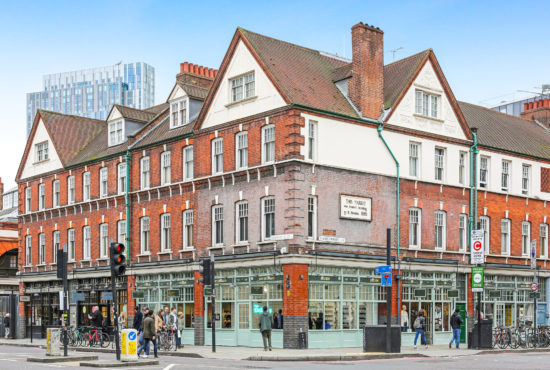 Building Owners Guide
Undertaking Construction works, read our helpful guidance notes.
Any property owner undertaking construction works that fall within the Party Wall 1996 Etc. Act are required to notify their neighbours either one or two month prior to works commencing.  This notice period will depend on the type of works being undertaken.  To produce a sign award which enable works to commence after a statutory period can take longer where construction is more complex.
An 'Adjoining Owner' would be classed as anyone with a lease hold interested of of 12 months or longer.
At TD-RE we would recommend  speaking with your neighbour prior to serving any notice advising them of the proposed works.
Once the Building Owner has served a Party Wall Notice on the Adjoining Owner, they can either consent of dissent to the works.
Neighbours often start to notice cracks and may mistakenly believe these are new and caused by the works.
If a neighbour dissents to the works, they can either appoint their own Surveyor or appoint the same surveyor Acting for the Building Owner.  This known as an "Approved Surveyor" and they must act juristically.
Once the Awards have been agreed by the surveyors, the works can commence after 4 weeks of the award being signed by the Surveyors.
The Building Owner is responsible for paying their Surveyors fee plus reasonable costs of the Adjoining Owners Surveyor.
If you're planning on. Undertaking works and would like so advice, please contact one of our team who will be more than happy to help.
Adjoining Owners Guide
Has your neighbour served a Party Wall Notice on you, read our guidance notes.
More often than not, an Adjoining Owner may only become aware of their neighbours  works when a Notice is delivered by post.  An Adjoining Owner can either consent or dissent to the works.   If the Adjoining Owner does not respond to the Notice within 14 days, then the Adjoining Owner is deemed to dissent to the works.
The Party Wall Award is a legally binding document which sets out to both parties to the award, details of the works, how it will be undertaken and normally drawings and details of how the works can be undertaken to cause minimum unnecessary disruption and protect to the Adjoining Owner.
Below are some typical examples of what might be included within a Party Wall Award:-
Any access requirements setting out minimum period of notice
Working hours
Security of expenses
Protection required
Any security issues addressed by the erection of scaffolding
Protection for dust and debris
In normal circumstances you neighbour will be liable for paying the Adjoining Owners Surveyors fees.  The Surveyor should keep a record of their time spent and have the fees agreed between the two Surveyors.
If you have been served notice by your neighbour please contact one of our team.
TD-RE's Personal Approach
If you are due to undertaking building works that fall within the Act and or have received a Party Wall notice, contact one of our team for further assistance and expert advice.
TD-RE maintain the highest professional standards and all awards are undertaken by a Partner of the Practice.
Frequently asked party wall questions
A schedule of condition records the existing condition of a property.  The schedule forms part of the legally binding Party Wall Award.
Surveyors are normally instructed by each building owner.  The Surveyors will then undertake a independent schedule of condition of the Adjoining Owners Property prior to Party Wall works commencing.  This protects both parties should any damages be caused by the construction work.
Any damages that have been caused can easily be identified by the Surveyors on completion of the works.
The procedure will depend on how quickly your neighbour responds to the initial party wall notice and appoints a surveyor.
In the first instance your neighbour will have up to 24 days to respond to the party wall notice.  Once the notice has been responded to and depending on the complexity of the works it could take between 2 and 8 weeks.
Once a party wall notice is sent your neighbour will have three options: –
They can consent to the works and therefore a Party Wall Award is not required prior to commencing party wall works. It would be prudent to still undertake a schedule of condition of your neighbour's property to protect both your interests, however this is optional.
Dissent to the works and instruct an independent surveyor to act on their behalf. Party Wall Award will need to be agree between the two surveyors prior to any notifiable party wall work commencing.
Dissent to the works and agree to appoint the same surveyor to act on both you and your neighbour's behalf known as an 'Agreed Surveyor.' Party Wall Awards will still be required prior to commencing notifiable works.
Under the Party Wall Act there are three notices that can be served on your neighbour.  The correct notice will need to be served otherwise this can cause delay and potentially invalidate the Party Wall Agreement.
Line of junction Notice – If the works involve building a party wall or party fence on the line of junction. The notice will need to be served a minimum of one month prior to the intended works.
Party Structure Notice – If you intent to undertake works to a party wall. The notice will need to be served a minimum of one month prior to the intended works.
Notice of Adjacent Excavation – If you are excavating within 3 meters of your neighbours property or 6 meters under certain criteria. You will need a minimum of one months notice.
The Party wall act is there to prevent disputes between neighbours.  Under certain construction works you will need to notify your neighbour of your intended works.
This will allow for a 'Party Wall Award' to be agreed prior to any notifiable works commencing.
No, the Party Wall Act states that any notifiable works require prior approval from their neighbours.  Not all construction works require a Party Wall agreement.  If unsure please contact the team at TD-RE to help.
TD-RE have experienced Surveyors in the following locations:-
Party Wall Surveyors in Camden NW1
Party Wall Surveyors Westminster W1
Party Wall Surveyors in Kings Cross
Party Wall Surveyors in Holborn EC1
Party Wall Surveyors in Chelsea SW1
Party Wall Surveyors in Islington EC
Party Wall Surveyors in West end W1
Party Walls Surveyors in Richmond KT
Party Wall Surveyors in Lewisham SE
Party Wall Surveyors in Southwark SE1
Party wall Surveyors The City
Party Wall Surveyors in London
Party Wall Surveyors Central London
A 'building owner' is the person who wants to exercise their rights under the act and is undertaking construction works.
Under normal circumstances the surveyors fees will be paid by the Building Owner.
This can vary depending on the situation,  construction and complexity of the works.
At TD-RE our Party Wall Specialists aim to make the process as cost effective as possible, a Party Wall Award can cost from as little as £850 Plus VAT.  This is for one Adjoining Owner and us acting as 'Agreed Surveyor.'
Under the Party Wall Act, the Building owner under normal circumstances is liable to pay for their neighbours surveyors reasonable costs.  The liable fees are only in connection to notifiable party wall works.
Under normal circumstances, 2-3 months.  For more complex works it can take a lot longer and incur further considerable cost.
It is advisable to take early professional advice from someone at TD-RE who will assist with time frames.
Case Studies